Open the BIT website, click on [Me] - [Security] - [Login Password} - [Login Password] - [Modify].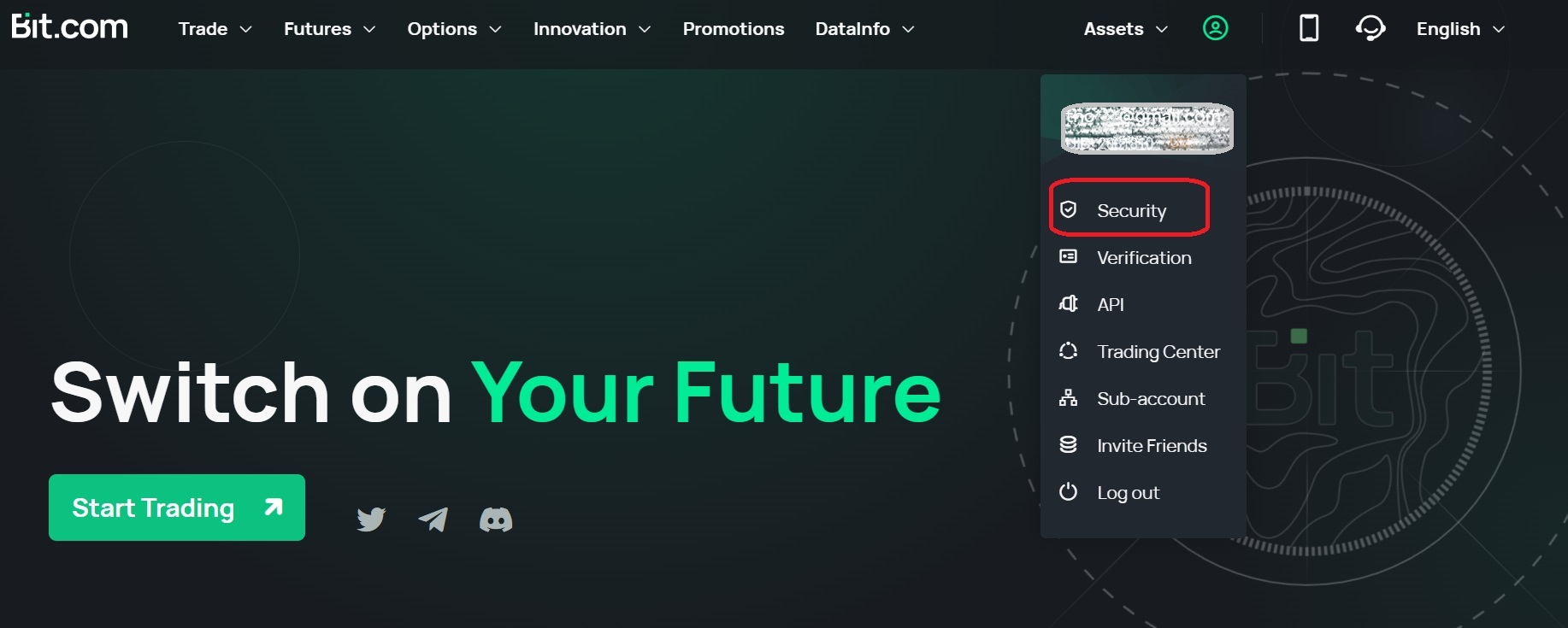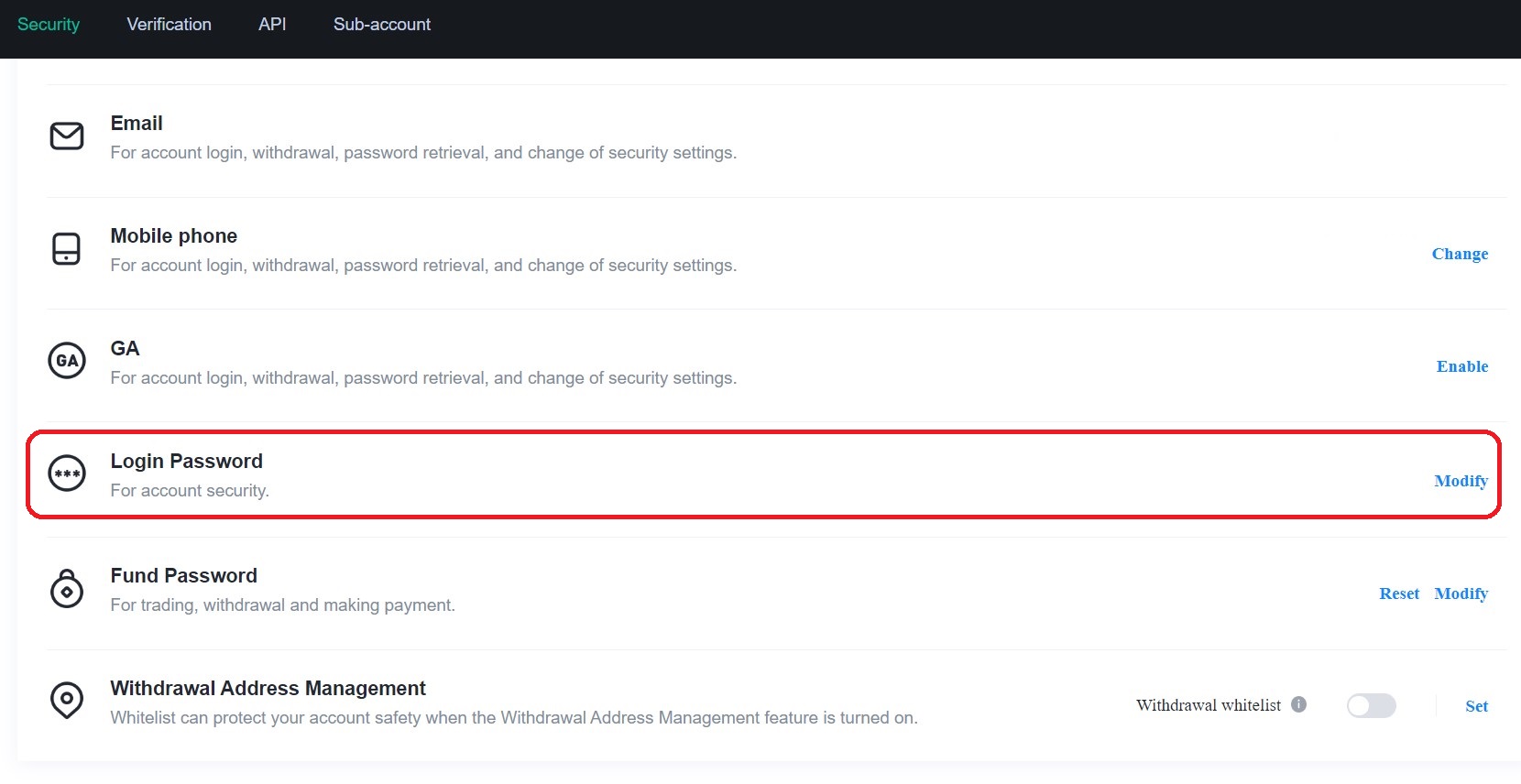 You may fill up your old and new password now.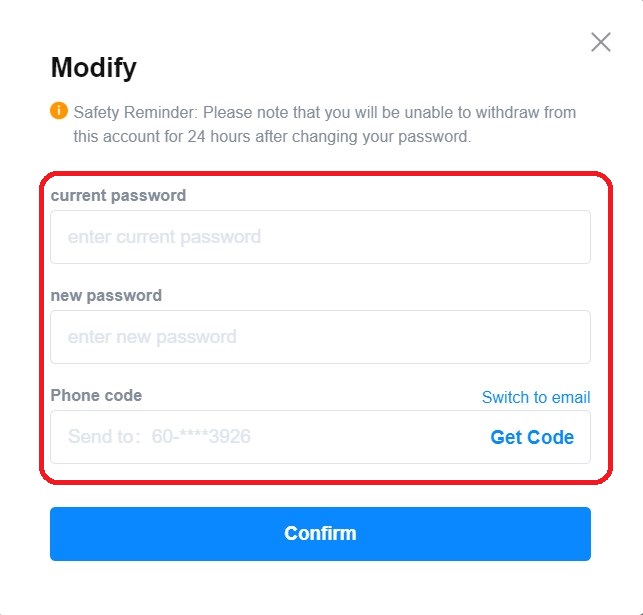 Or on log-out status, you may choose [Forgot Password] on the Log in page
Refer guide here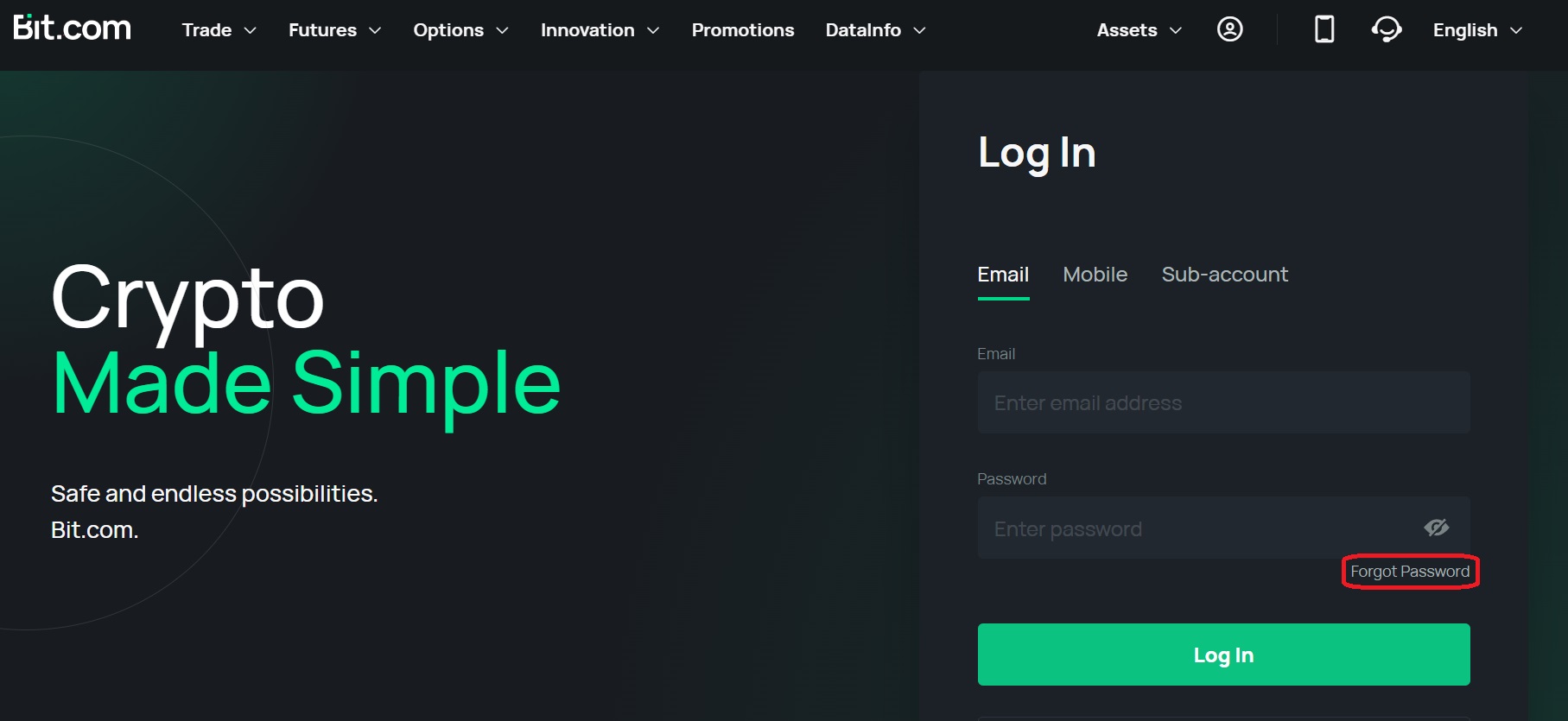 Password requirement standard: 8-20 digits, must contain at least 3 of the following:
one lower case letter
one upper case letter
one special character
one number letter
❗Please note that you will be unable to withdraw from this account for 24hrs after changing your password. Withdrawal service will be available after the cooling period.